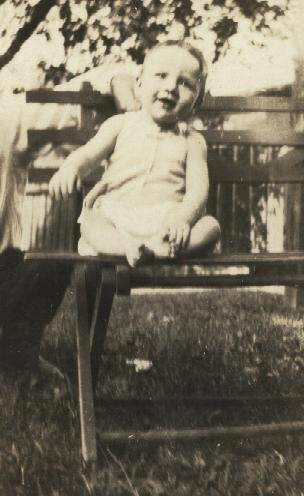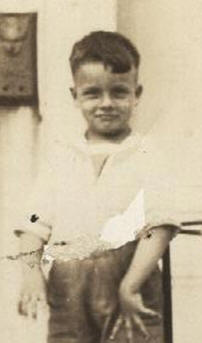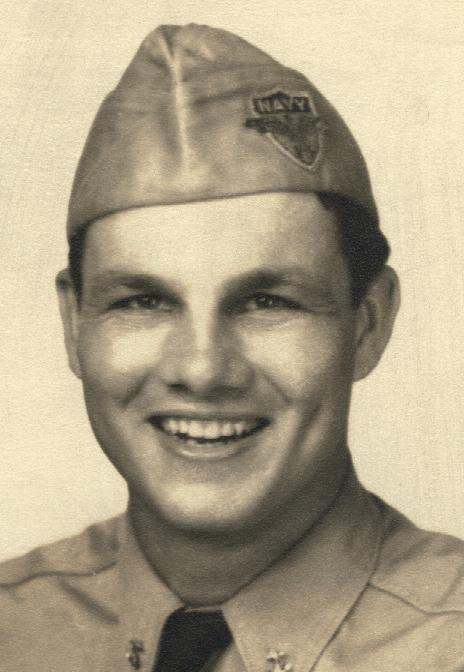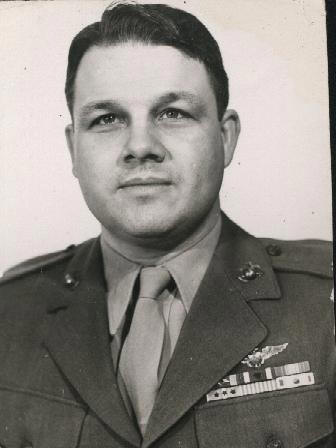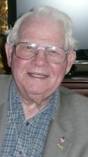 We commemorate the passing
and celebrate the life of our dear Father
Leo J. Tevlin
November 24, 1922 - September 12, 2017
Dad passed into God's glory at age 94. His peace rests in Our Lord's hands and our peace is borne of his love and our togetherness in this time of loving separation.
Dad had given so much to so many. We loved him dearly and will be forever indebted to him for sharing with us a shining example of love! Thank you Dad for so many great experiences and memories!
Your thoughts and prayers are sincerely appreciated!
LEO TEVLIN: TV PIONEER, WWII AVIATOR, dies Press Release
A Visitation was held Monday night, September 18, 2017 from 4:00 pm until 8:00 pm at Bopp Chapel Funeral Directors

On Tuesday, September 19th at 10:00am, a Memorial Mass was celebrated at The Old Cathedral, Basilica of St. Louis, King There was also a visitation from 9:00 am Tuesday until the time of the Mass.
Here is a link to
Program for the Mass
A video of the Mass is
here
.
A high resolution (500MB) video of the service can be downloaded
here
or played below
.
> Many thanks to Brandon Grier for this recording!
Here are recordings of the Mass music sung by our dear friend and accomplisheed vocalist, Rita Fuhrmann! Thank you Rita!
Whom Shall I Send
Shelter me O Lord
Alleluia
How Great Thou Art
Hosanna
Mystery of Faith - Until You Come Again
Lamb of God
I Will Raise You Up
Ave Maria
Celtic Hymn of Farewell
Mine Eyes Have Seen the Glory
Thank you Shannon Tevlin O'Bryant for the layout and printing of the programs!
An Honor Ceremony followed at Jefferson Barracks National Cemetery

A video of the ceremony is
here
Thank you to Andrew Tevlin for filming and sharing the great 360 videos!!

We gathered after Dad's honor ceremony to clebrate his life at
The Pat Connolly Tavern!


Each member of the Tevlin family extends our sincere and heartfelt thanks to everyone who visited, commented, sent prayers, cards, flowers and love as we celebrated our Dad's long, vibrant life and offered him up to heaven!!
Please add your photos from the events to
this album
Donations in honor of Leo Tevlin may be made to the:
Society for the Propagation of the Faith 20 Archbishop May Dr. St. Louis, MO 63119
Or
Mount Grace Convent "Pink Sisters" 1438 East Warne Ave. St. Louis, MO 63107
Obituary
Tevlin, Leo Joseph, fortified with the sacraments of the Holy Mother Church. Beloved father, grandfather, great grandfather, son of Leo J. Tevlin and Anna C. Kreutzer Tevlin, preceded in death by his beloved wife Mary Anna (nee Fouch), sisters Anna Marie Tevlin Guerra and Teresa Tevlin Price and brothers John "Jack" Tevlin, Dan Tevlin, and son Dominic Tevlin; survived by children Anna Lee Tevlin Halsig (Daniel "Pete"), Linda Tevlin Pleasant (Carl), Mary Tevlin (Mark, recently deceased), Leo Tevlin, II (Donna), Peter Tevlin (Kim), Louis Tevlin, Amy Tevlin Myers (Ken); Grandchildren: Paul Pleasant (Katy) , Gwenn Secrease (Joseph Boyd), Denise Pleasant Reed (Ryan), Eric Secrease (Sarah), Andrew Tevlin (Melissa), Laura Tevlin, Kyle Tevlin, Daniel Halsig, Amanda Myers, Shannon Tevlin O'Bryant (Doug), Kristin Tevlin, Matthew Myers, and Rachael Myers; Great grandchildren: Wyatt Secrease, Lincoln Secrease, and Scarlett Secrease, Andrew Pleasant, and Luke Pleasant, Jacob Reed, and Kaitlyn Reed, Joseph Boyd, Orion Boyd, Fiona Tevlin, Noelle Moore.
-----------------------------------------
Dad was preceeded in passing by his beloved wife, our dear Mother, Mary Anna Tevlin. Click here to view our web page devoted to Mom's memory, and many reflections of her/our loved ones.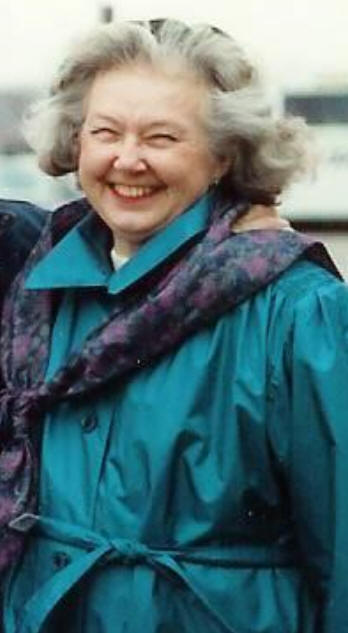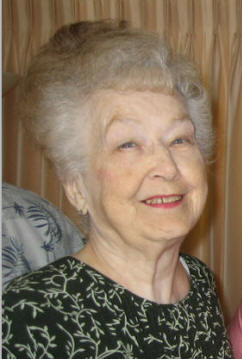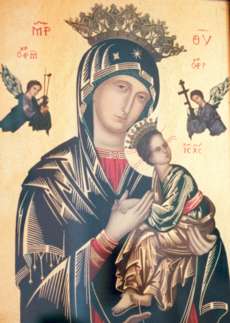 -----------------------------------------
Life:

Dad Husband
Altar boy Boy Scout A
mateur Radio Operator W0̸TV Air Cadet Officer Marine Corps Aviator USMC Captain Hero Devout Roman Catholic Mentor Patriot Webelos Leader Men's Club Cameraman Engineer Father Grandpa Cousin Maryknoll Volunteer Neighbor Buddy Usher Uncle Union Member Cardinal Fan Boxer Second Lieutenant Meals-On-Wheels Driver Coach Teacher
Marriage:

To MaryAnna Patricia Fouch on October 2, 1948.
Married span together (until Mom passed away on November 1, 2007): 59 years, 30 days.
Devotion to Mom until his passing: 68 years, 11 months, 10 days

Children:

Anna Lee
Linda
Mary
Leo
Peter
Louis
Dominic
Amy
Career:
1948-1952 - KSD-TV Engineer
1952-1953 - KACY-TV Chief Engineer
1953-1954 - KSD-TV Engineer
1954-1985: KWK-TV / KMOX-TV Engineer, CBS Sports Cameraman, Original Crew,
1st in USA ENG Cameraman ("Mini" Camera, Electronic News Gathering), Audio Technician
-----------------------------------------
Here is an external link to the above (3 min)
9/19 Jamie Allman report featuring Dad:

9/20 Jamie Allman report featuring Dad: Here is a better link to Jamie's longer feature (8 min) the next night 9/20, where he interviewed Lou
And, Jamie's audio podcast on 9/13

Lou noted... Allman in the Morning is the # 1 Rated morning drive time show in St.Louis & one of the most dominating in the USA in terms of capturing the key demographics of morning drive time.
-----------------------------------------
Into your hands, Father of mercies, we commend our Father Leo Tevlin in the sure and certain hope that, together with all who have died in Christ, he will rise with him on the last day.

We give you thanks for the blessings which you bestowed upon Leo in this life:
they are signs to us of your goodness and of our fellowship with the saints in Christ.

Merciful Lord, turn toward us and listen to our prayers:
open the gates of paradise to your servant and help us who remain
to comfort one another with assurances of faith, until we all meet in Christ
and are with you and with our brother/sister for ever.
We ask this through Christ our Lord.

-----------------------------------------
​​God looked around His garden and ​found an empty place​,​​​
He ​then ​looked down upon this earth, ​and saw your tired face.
​He saw the road was getting rough, the hills were hard to climb​,​
He closed your weary eyelids, ​and whispered "Peace be thine."
​​
God's garden must be beautiful, He always takes the best,
He put his arms around you​, ​​a​nd lifted you to rest.
It broke our hearts to lose you, but you didn't go alone,
For part of us went with you​,​ the day God called you home.
-----------------------------------------